Specification:

Malleable Iron Pipe Clamps

Type 161 90° cross over

Designed to form a 90° crossover joint between two tubes, this fitting can reduce the need for cutting on horizontal rails. To add to existing structures, types 137 and 160 can often be used as alternatives.

Body Material Standard

Malleable Iron, meet standard ASTM A197

Screw

Stainless and Carbon Steel

Tensile Strength

>=350Mpa

Elongation

>=10%

Hardness

HB<=150

Size Available

AA to E (OD size 27-60 MM)

Surface Treatment

Hot Dipped Galvanized, Black, Zinc Plated & Powder Coated

Pipe Clamp Size

Nominal Bore

Outside Diameter

AA21

1/2''

21.3mm

A27

3/4''

26.9mm

B34

1''

33.7mm

C42

1-1/4''

42.4mm

D48

1-1/2''

48.3mm

E60

2''

60.3mm
Malleable Iron Pipe Clamps are easlily identified by a type number of each design eg. 125 followed by a size code eg. D48, the latter part of which corresponds with the approximate outside diameter of the tube to be used (48.3mm=1-1/2" nominal bore in this case)Hence a 90° elbow suitable for an 1-1/2" norminal bore tube in this example would be denoted as a 125-D48.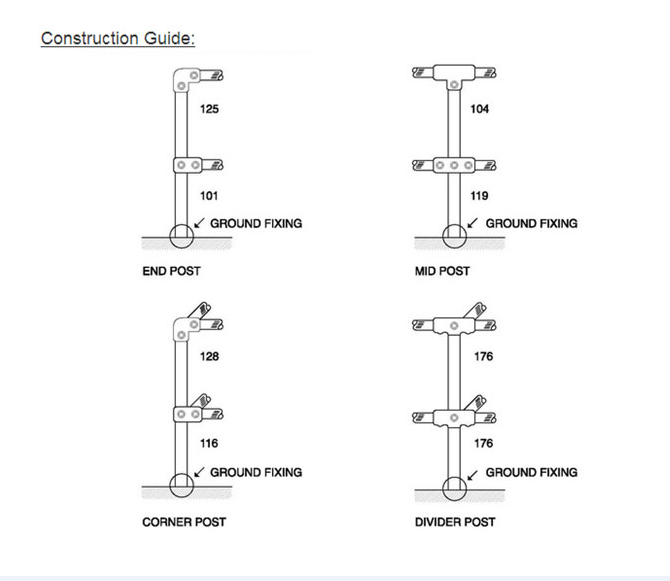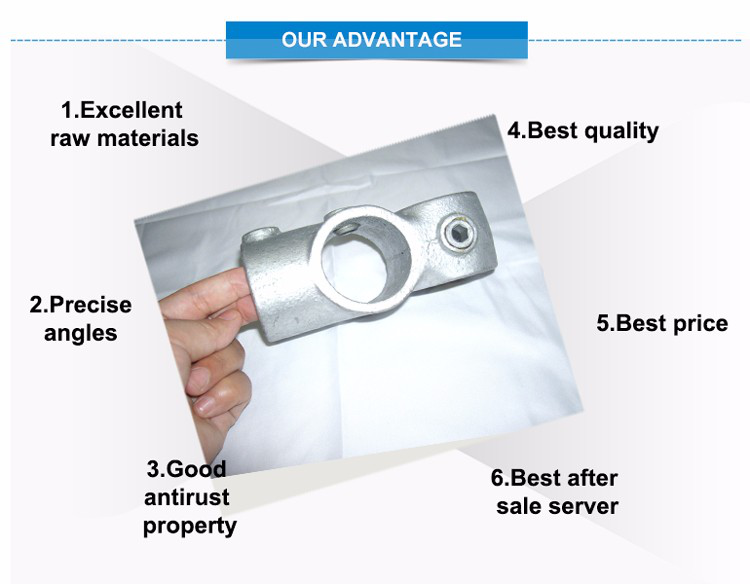 Product details:
Advantage:

Malleable Iron Pipe Clamps are used for a versatile, multi-purpose system. The flexibility of the system allows complex structures to be assembled in a quick and efficient manner.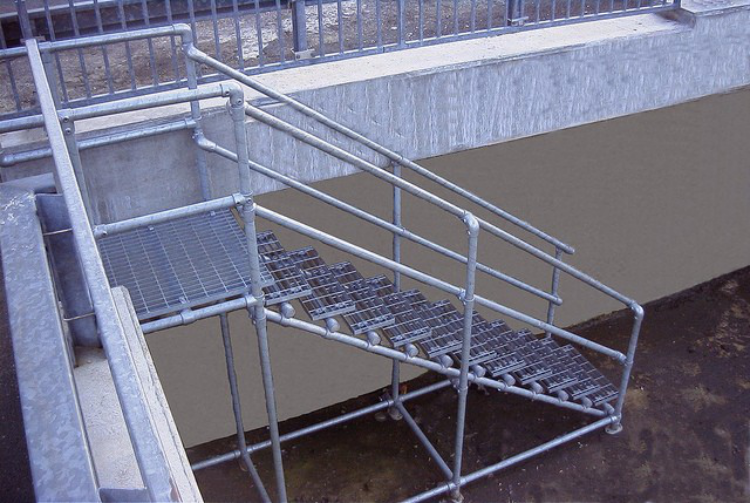 Powder Coat finishes to standard RAL colors are available on request.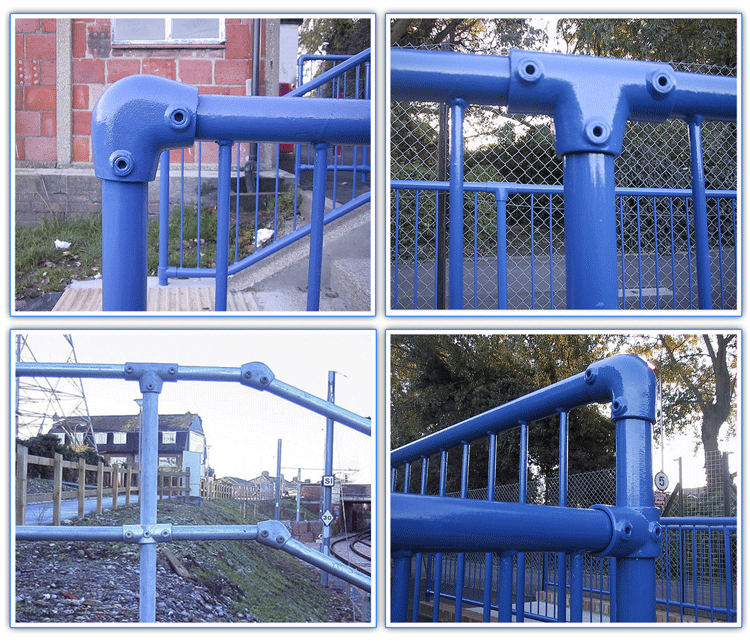 Shipping: